A very comprehensive range of all your favourite characters from Sesame Street
A variety chairs, lounges, suitcases, rocking horses & accessories to help make your teddy displays perfect
Ganz Webkinz pets are lovable plush pets that each come with a unique Secret Code to access and play on-line in Webkinz World.
Teddy Bear for Sale Online – Old Fashioned, Vintage, Jumbo & Many More
Looking for a rare collectable bear to add to your hug or maybe a soft and cuddly sleeping companion for your child? There's no better place than Nana's Teddies & Toys as we offer a huge variety of plush animals and teddy bears for sale.
We stock over 15,000 soft toys and all kinds of Teddy bears that you can browse through online. Take a tour of our virtual shop through the video, available on our website. We showcase all sorts of teddy bears like:
Old fashioned Teddy Bears
Vintage Teddy Bears
Jumbo Teddy Bears
Buy Teddy Bear Online In Australia
The restrictions finally ease, and we can finally allow customers to walk back in like in the good old days. Our megastore is open from Thursday to Monday 9am to 5pm and we welcome you to visit our teddy bears store near Sydney (we do request you wear a mask). But if you cannot see us for any personal reason, you can always buy teddy bears online in Australia. That's an option with Nana's Teddies as we want our customers to be safe yet be able to buy teddy bears in Australia.
You will find almost every style of teddy bear in our online catalogue, courtesy of our website.
It's easy to navigate, and the search bar grinds out accurate results every time you put in a query. Thanks to our considerable investments in creating and maintaining such a robust and user-friendly website for our customers, we are one of leading websites for buying teddy bears online across Australia.
Both Australian resident as well as international customers can buy our plush animal toys. We have made it easy for anyone that loves these soft toys and wishes to buy one for themselves or their children. Here are the other methods that you can use apart from visiting our teddy bears megastore near Sydney.
Place your order by phone.
You can place your order for our Bears and plush animal toys via email.
Lastly, you can also place your order through our enquiry section. You have to click on the teddy bear you like and be redirected to its enquiry & purchase page.
We are Australia's largest specialty teddy bear collectables store that works specifically for showcasing advertising and marketing teddy bears and plush toys. Our store is located in the scenic lower Blue Mountains, an easy 1 hour drive from Sydney. There's ample space to comfortably park your vehicles.
The positive vibe that the exterior of our cottage generates is also preserved and amplified in the interior of our store. Entering our store will give you a nostalgic experience taking you back into your childhood. More than 15,000 soft toys including rare and highly collectable bears and cute fuzzy little creatures all displayed in the one place offers a lovely treat for your eyes.
Become a Nana's Teddies Club Member for free! Enjoy great deals and access some exclusive vintage teddy bears for sale (not available to non-members).
Our address along with the directions to find our store are provided on our website with utmost clarity. You are welcome to call our friendly team for further enquiry about:
Our Collection
Tour Bookings
Online Orders
Clearance Sales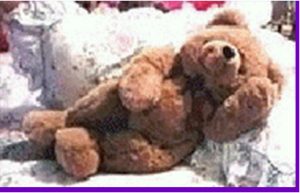 If you are not already a Nana's Collector Club Member Click here for details on how to join our FREE COLLECTORS CLUB and receive special member's discounts and offers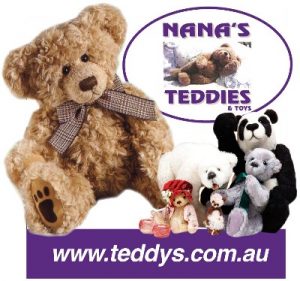 CONSTRUCTION OF OUR HUGE PURPOSE BUILT TEDDY BEAR MEGA STORE WAS COMPLETED AND OPENED IN JULY 2003
It is beautiful, the whole concept of Australia's only purpose built cottage for the display and marketing of Teddy Bears and plush toys has come together so well that it has even exceeded the high exceeded the high expectations of its designers.
From the moment you drive into the large off street parking area and see Nana's Teddies new sanstone block facaded cottage you will know you are in for an unique experience, cross the cobbled porch under the federation style bull nosed verandah and enter 310 square metres of luxurious air conditioned show room. Just standing in the entry and being greeted by more than 15,000 Teddy Bears and their cuddly friends will take you back to the memories you childhood.
Copyright Nana's Teddies & Toys 2023