AUSTRALIA'S LARGEST & MOST AWARDED
SPECIALITY TEDDY BEAR MEGA STORE
OVER 15,000 TEDDY BEARS & PLUSH ANIMALS & DOLLS IN STOCK
21 Great Western Highway
Brooklands Village – Blaxland
N.S.W. AUSTRALIA +61 2 47390677
WINNERS OF 18 MAJOR LOCAL
& INTERNATIONAL AWARDS
IN THE PAST 15 YEARS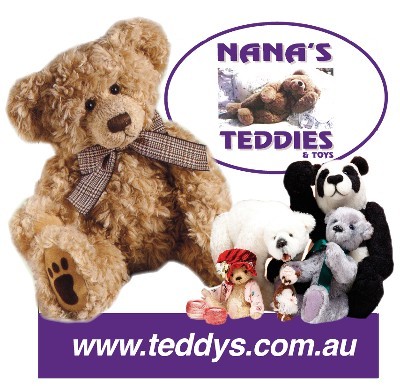 For the very latest news on what's happening at Nana's Teddies and in the teddy bear world you can now click the link above to the Members Club House Section of this website, then scroll through the side menu tabs for lots of information which is frequently updated on everything "teddy" and more.
You will see VIP BEAR FEATURES on some very special collectable teddies.
Our last 6 issues of our members newsletters packed with interesting articles and special offers.
New Arrivals from around the world and Exclusive Limited Editions.
Our extensive MEMBERS CLUB HOUSE section of our website has now been made accessable to the general public as an information guide and a look at all the advantages we offer to our members, we hope you like what you see and join us, membership is FREE with your first purchase.
You are most welcome to browse through this section but will need to join our club to take advantage of the special offers and discounted prices that are only available to members.
Here you will find a lot of detailed information on featured bears and other collectables plus access to our our regular club members newsletters filled with lots of interesting information about collecting bears and the people and companies behind our industry.
We also have many exclusive designs and pre release deals that are only offered to our members.
To be able to take advantage of the special members only prices and offers you will need to become a member of our rapidly growing Collectors Club.
Why not join over 33,000 other teddy bear and doll lovers from all around the world and enjoy the benefits that come from being a part of Australia's largest and friendliest teddy collectors club.
For full details on how to get your FREE MEMBERSHIP click on the "FREE MEMBERSHIP OFFER" tab in the members section.
Even if you are not an avid collector but only buy teddies & dolls occasionally as gifts then membership still has a lot to offer with many excellent specials and savings including a permanent Members discount on all purchases.
And if it is gifts you are interested in remember that we gladly organise fast economical postage to any where in the world.
We can even add a short personal message on your behalf.
OUR HUGE ONLINE CATALOGUE JUST KEEPS GROWING
A complete site rebuild and modernisation was recently undertaken with a new home page and a much wider architecture through the entire site – thumbnails pictures are now 25% bigger and when you click on individual product pictures they open up 4 times larger.
This part of the revamp took a couple of months to fully complete as we had almost 15000 pictures to retake and resize.
Charlie Bear categories have been expanded to 6 different categories making it easier to find the bears you want from the hundreds of designs we have available both in stock and for pre-order.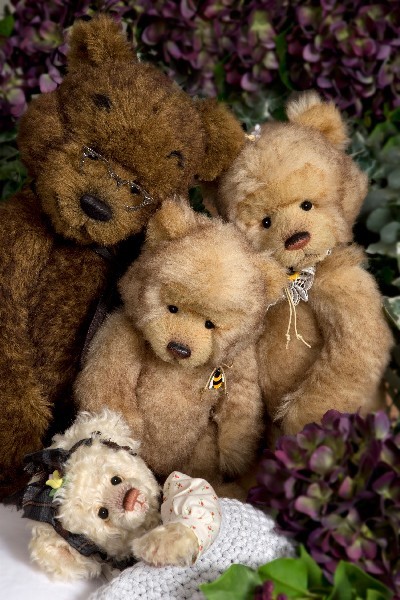 Some of our exclusive limited edition Artist Teddy Bear designs
Nana Bear
asks you to
"Hug your Teddies daily"
Now with over 60 different categories each with hundreds of designs available our online catalogue is now one of the largest plush bear & animal catalogues in the world and just keeps growing every month.
You can now browse through over 15000 bears, animals and doll designs online and what's more is that we have most featured designs in stock and available for immediate delivery.
In these catalogue categories you will find many treasures to delight you including
Some of the worlds most collectable teddy bears.
Limited Edition Collectable Bears.
Artist Bears from leading Australian and overseas bear artists.
Porcelain, Vinyl and Rag Dolls of every size and style.
A huge selection of Dogs, Puppies, Cats and Kittens.
Farmyard and Domestic animals of almost every type you could imagine.
Wild animals and jungle beasts, with rare and unusual creatures it's like visiting the zoo.
Fantasy Creatures including Unicorns, Dragons, Dinosaurs, Fairies and more plus a good selection of reptiles.
Unique Australian bush beasties both cute & cuddly and realistically lifelike.
Disney & Tatty Teddy Collectable figurines featuring hundreds of your favourite characters.
Fantastically colored Didney figurines by Romero Britto
Cherished Teddies – the largest selection of current and retired designs in Australia.
Miniature Collectable teddies from many makers including "The World of Miniature Bears" range.
Pooh and Friends porcelain figurines and plush Pooh Bear and associated loveable characters.
Old childhood favourites like Paddington Bear, Beatrix Potter, Peter Rabbit, Sesame Street, Winnie the Pooh and more.
Rocking Horses, Dolls Prams, Teddy Chairs & Furniture and accessories.
Giant Teddies up to 1.8 metres tall.
If you haven't visited us before or it's been a while, now is a great time to pop in for a look. I am sure that you will be delighted with the hundreds of new and adorable bears we have for you to meet.
You may also like to spend an hour or two surfing our on – line catalogue as we have been very busy photographing and adding hundred's of new bears and animals to the site every month.
In particular all the new seasons collectable bears from Deans of England , Charlie Bears and Hermann, Clemens Bears and Steiff Bears from Germany are now on our on-line catalogue and I have added new bears and artists to the Artist Bears and Assorted Bears sections.
New categories have been added for Bearington Bears, Beatrix Potter, Sesame Street, Pooh and his friends and a Special Occasions and Events section.

As regular visitors will know the Charlie Bear range has expanded dramatically over the past few years and we were wearing the carpet out running all over the showroom to show members where all the designs were.
So as part of the new layout we have created a special section that now features all the different ranges of Charlie Bears in one really huge display.
With some clever redesigning of the shelving we have more than doubled the number of Charlie Bears we can have on display, increased the immediate stock on hand and created a few interesting mini displays to break up what is now a massive 30 meter "Wall of Charlie Bears".
These mini displays will be changed frequently as new Charlie Bear shipments arrive.
The new section has been named CHARLIE BEAR BLVD
We even had an actual street sign shipped from America to further identify to visitors that this selection of bears are truly something special.
This nice finishing touch was a gift from one of our dedicated Charlie Bear Collectors Laura Fromhold of Monash ACT.
Thank you Laura, your gift is now installed and looks great.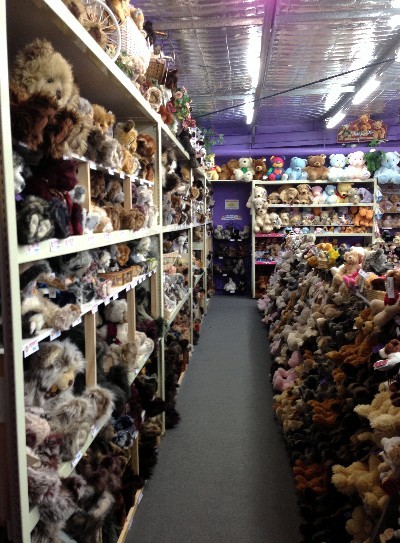 Charlie Bear Boulevard is now home to the entire Plush Collection which takes up the entire left hand side of the boulevarde and on the right side the Bearhouse Bears Range, My First Charlie Series, Little Organics Range, Charlie Baby range, Knitted Bears and the newly released Boutique Baby Collection.
The Isabelle Collection of Mohair Limited Edition designs remain in their glass display area with all the other highly collectable brand along the entire left side of the showroom, this area is undergoing a refit also with new LED strip lighting being
added to each cabinet to better show off the amazing colours and textures of our
mohair collectable ranges.
We held an official opening ceremony for Charlie Bear Boulevard on Saturday the 20th April 2016 with a special guest officiating.
Our members had the opportunity to meet Robert Morris, brother of William who has been appointed Sales and Marketing Manager for Australasia, Rob will be representing Charlie & Will at this exciting event and like his brother he is a pretty interesting speaker and not short on enthusiasm on the topic of Charlie Bears.
Being new to Australia and our way of retailing our store was a bit of an eye opener for Rob who has a global wealth of experience in marketing.
In his address to members he said he was impressed not only with the massive Charlie Bear Boulevarde display but in the store in general.
He further commented that he had visited many Charlie stockists around the world but had never seen a bigger display than our Boulevarde nor as many Charlie Bears gathered in one place, no wonder when we now have on display over 1000 of these fantastically quirky "Bears with Personalities"
OFFICIAL OPENING CEREMONY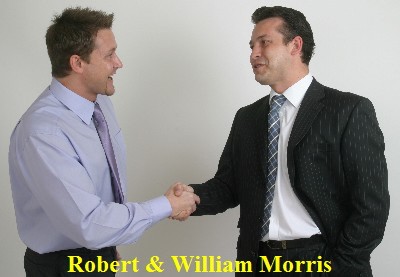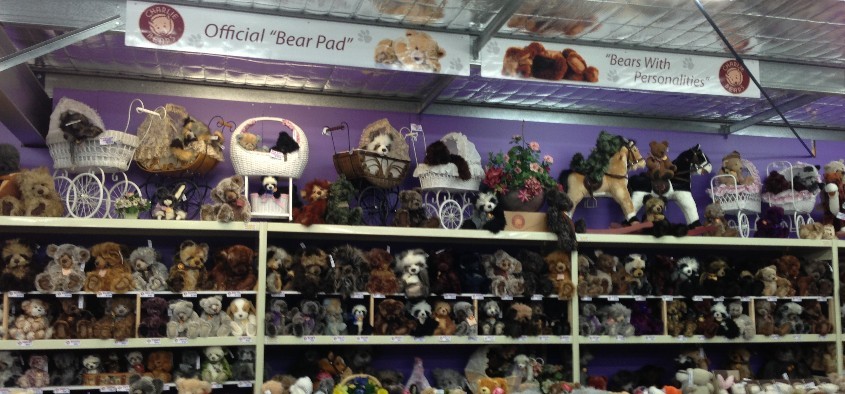 Copyright Nana's Teddies & Toys 2023