Welcome to our
Video Presentations
and
Showroom Tour Page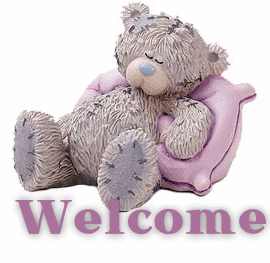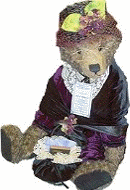 Some of our
exclusive limited edition
Artist Teddy
Bear designs
Nana Bear asks you to
"Hug your Teddies daily"
On this page you can click on the links to view a selection of our short videos plus a tour of our showroom.
Video features now available are:
Nana's Teddies Video Store Tour.
Saturday Disney Visit Nana's Teddies.
The Opening of Charlie Bear Boulevard.
A Kids View of Visiting Nana's Teddies.
A Talk From Our Spokes-Bear Woody.
Future video presentations are planned highlighting teddy bears of particular interest
and other things that members may find useful or amusing.
NANA'S TEDDIES & TOYS
VIDEO SHOWROOM TOUR #1
A short 4 minute panoramic tour our huge mega store designed to give you an insight into how big Nana's Teddies really is and a quick peek at some of the amazing teddy bears, animals and collectables we have in store.
SATURDAY DISNEY VISIT NANA'S TEDDIES
The team from Saturday Disney visited us to film a segment of their "Assistant" series, the results were hilarious as presenters Nathan and Teagan in their roles as Urrge and Hillary go in search of a lost teddy amongst our 15000 plus bears and animals
CHARLIE BEARS BOULVEARDE OPENS AT NANA'S TEDDIES
A 15 second introduction to the new Charlie Bear Boulevard at Nana's Teddies & Toys Australia's largest range of Charlie Bears available
A KIDS VIEW OF NANA'S TEDDIES
How many teddies did Sophia leave with when she visited Nan's Teddies and Toys? We don't know how she managed to pick! For more ideas of kid-reviewed activities and attractions in Australia and around the world, visit https://www.familytravel.com.au/
TALKING TEDDY BEAR – SPOKES BEAR FOR NANA'S TEDDIES AUSTRALIA
A Talking Teddy tells the story of how he came to be at Nana's Teddies & Toys and his new job in Australia
Copyright Nana's Teddies & Toys 2002-2020.