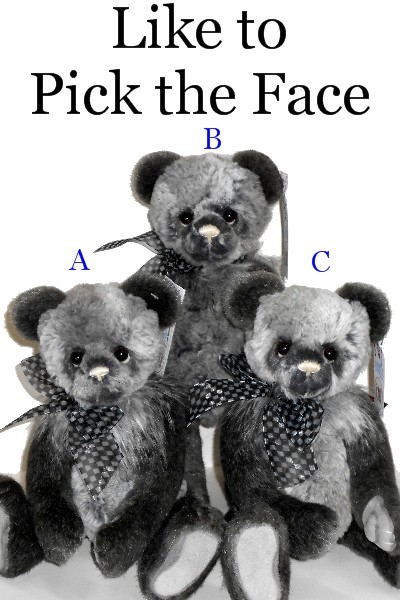 PHOTOGRAPHY
POLICY
Terms & Conditions
As handmade bears often have differing expressions we understand that collectors sometimes like to see a selection of faces to choose from
Pictures are available on bears by request under the following conditions.
We regret the need for having to make this policy however the huge number
of people requesting photos of bears which we then must hold until they make a selection was causing problems when other buyers were wanting the design.
Often they did not get back to us at all and we even found our pictures being used on E-Bay.
By accepting these terms you are showing in good faith that you are a genuine buyer and not a time waster.
Please understand that we are not professional photographers.
Pictures are available on IN stock bears only.
Once you have selected the bear design you are after and you have paid in full or your deposit if you are laybying, we will then email you a high resolution picture with up to 3 choices for comparison (depending on stock availability) you will then need to select your preferred bear ASAP so that the remaining bears can be returned to stock for adoption.
If you have not advised us of your preference in 24 hours one will be sent at random.
If after seeing the pictured bears none of the options suit, you may cancel your order for a refund less a $20.00 per design photography fee to cover the labor costs involved processing your pictures.
The offer of pictures is NOT available for Pre-orders as the bears are not in stock.
Profile/multiple pictures of each bear are not available
We reserve the right to not offer our picture service during promotional or sales events as due to high demand we are unable to hold stock aside awaiting decisions
Pictures are available on Lay-by orders at the time of creation only once deposit has been paid.
Copyright Nana's Teddies & Toys 2002-2020.