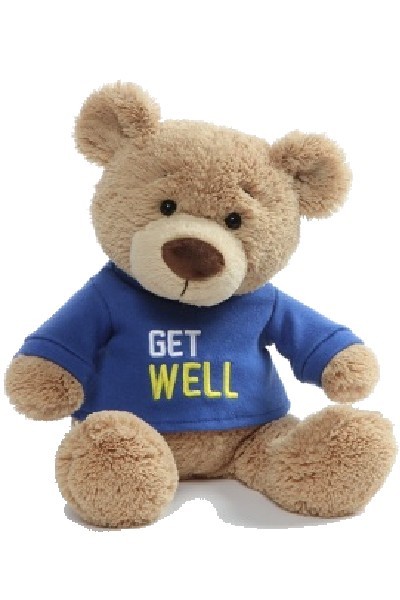 #19894
Available in the Following sizes
30 cm:
$29.95
Available in the Following color
Dressed in Blues
GET WELL BEAR
$29.95
GUND
GET WELL BEAR
GUND knows a teddy bear can help make everything better. This plush bear features a removable blue or pink t-shirt with embroidered "Get Well" message. As always, high-quality and huggable soft plush ensures this product remains a favourite for years.
Surface-washable for easy cleaning.